I Build My Own City. (Artist: Christine Doherty) - 18x24 Poster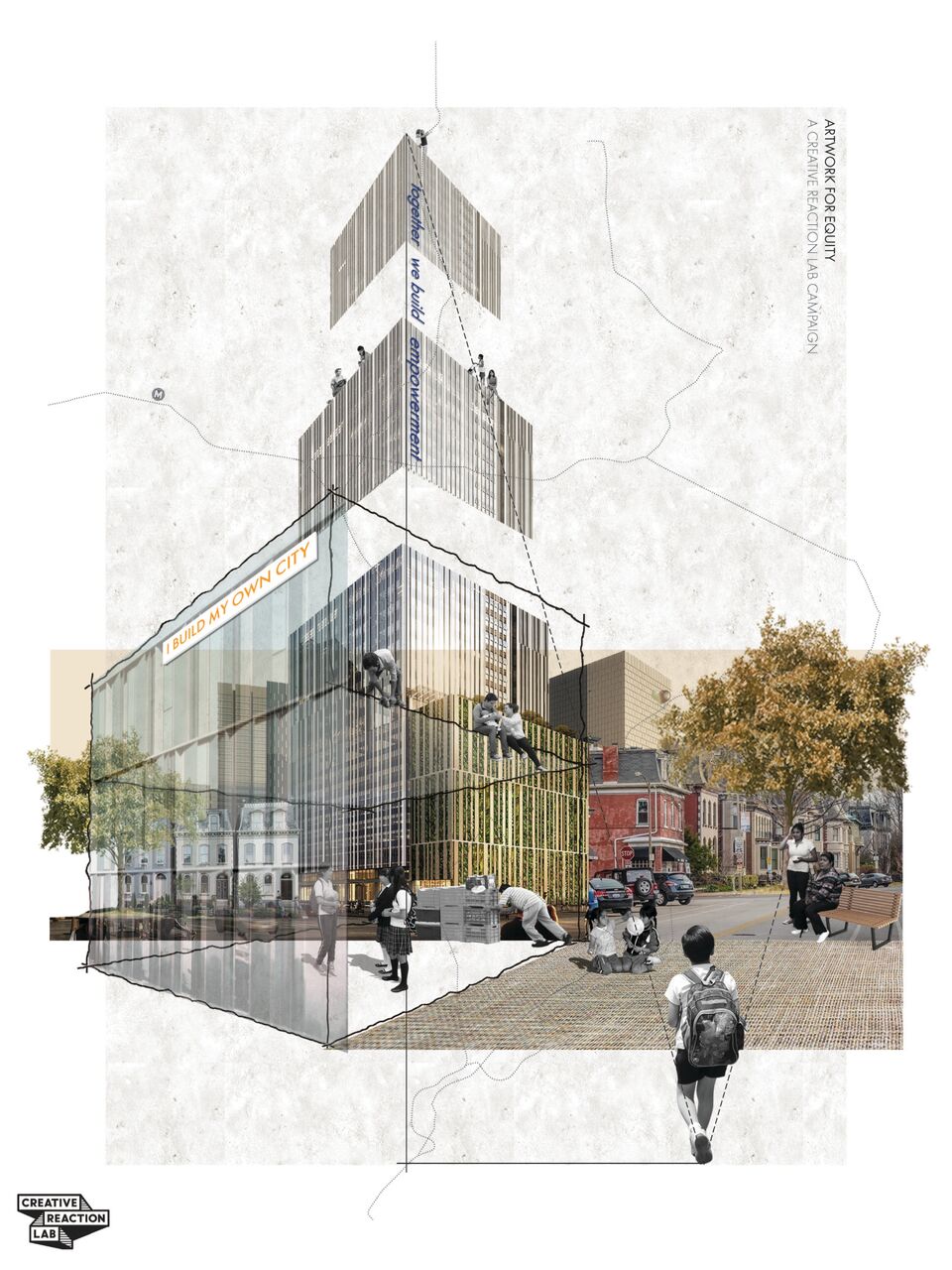 I Build My Own City. (Artist: Christine Doherty) - 18x24 Poster
Designed by Christine Doherty for the 2019 Artwork for Equity Advocacy Campaign.
—
I Build My Own City was inspired from 2 cities facing similar challenges--St. Louis and Baltimore--when designing equitable infrastructural systems and an agonistic political dialogue. The collages are meant to incite a productive conversation between a city and its people, and to encourage a re-interpretation of spatial justice.
Christine is a graduate architecture and urban design student at Washington University in St. Louis, with an undergraduate degree from Morgan State University. Her work focuses on leveraging infrastructure to create positive and responsible change, and finding ways design can encourage active citizenship for better cities. Christine is a curriculum coordinator for WashU's Alberti: Architecture for Young People. She was also a recipient of the 2017 Divided City Graduate Research Grant, with a topic of desegregation in public schools, titled A 21st Century Educational Apartheid. She also received AIA Baltimore's 2015 Student Travel Grant about inclusive architecture in Bogotá, Colombia, and Morgan State's 2015 Creative Achievement Award.